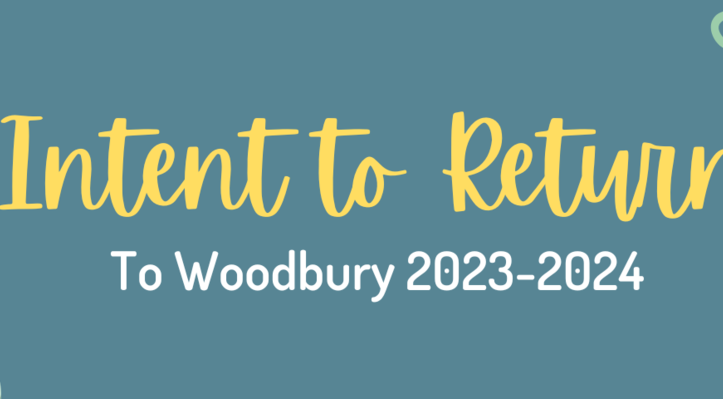 Current Families of  Woodbury Elementary, 
In order for Woodbury and IUSD to plan for the 2023-24 school year, it is important that we understand your intentions for your child's schooling for next year.   Please click on this link: Intent to Return and it will direct you to the Aeries Parent Portal.  From here, please log in and it will send you directly to the Intent to Return form. Once on the Intent to Return screen, click on the "+Add" button on the right-hand side and this is where you will respond to only a few questions.    If you need additional "how to" assistance in this process, please click here.  
We ask that this be completed no later than March 24, 2023. 
We greatly appreciate your attention to this quick Intent to Return survey.  This initial step is vital for our planning and we thank you for completing this necessary step.