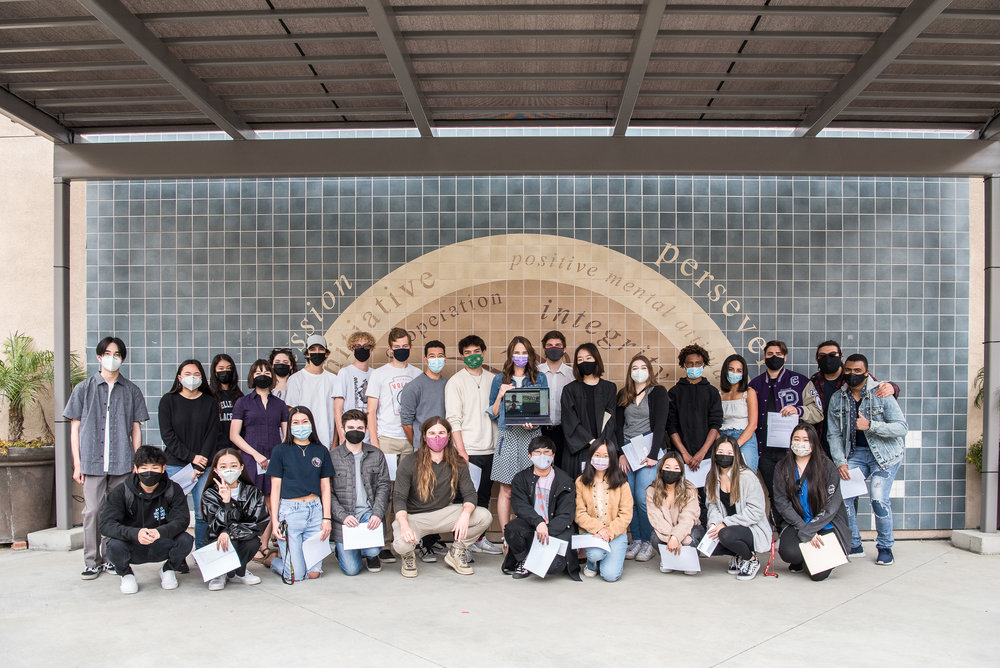 In 2015, a group of 33 sixth graders in Mrs. Gray's class watched a news segment about the CEO of Gravity Payments, Dan Price, cutting his seven-figure salary to $70,000 in order to give each of his employees a minimum wage of $70,000 annually.  The sixth graders were inspired by Mr. Price and his commitment to his employees and decided to write him letters as a part of their annual letter-writing campaign.
Dan Price was so moved by the letters that he received that he decided to surprise the sixth graders by visiting their class.  The sixth graders were amazed by the kindness and interest that Mr. Price showed in them but Mr. Price had another surprise in store.  He told them that if they continued to write him a letter every year, he would give them each a scholarship of $1,000 to use for college after they finished high school.
Each of those 33 students kept that promise and wrote him a letter each and every year.  On June 7th, those students returned to Woodbury to reunite with Dan Price and their sixth-grade teacher, Mrs. Gray, one more time, but Mr. Price had one more surprise in store.  He didn't gift the students with a $1,000 scholarship but instead gave each student $1,500 to account for the interest accrued over the past six years.
Woodbury Elementary is so grateful for the amazing generosity of Dan Price, the commitment of those 33 former Woodbury students, and the leadership of Mrs. Gray.
You can read more in the article from the OC Register by clicking HERE.